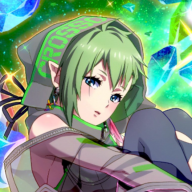 Walküre's Hacker
OP
Member
Okay this is fairly simple tutorial, but there have been people asking in discord what to do to get this running so I figured I would type this up.

This process assumes you have run hekate previously and have used an older version of atmosphere
Patches are required to add full functionality. Get them here

SD FILES UPDATED. GET THEM FROM
HERE
Process:
1) Download Atmosphere from
here
. Make sure you download both the .zip files and the .bin file, this is very important.
2) Override your previous atmosphere folder, bct.ini and fusee-secondary.bin on your sd card
3) Copy fusee-primary.bin to sd:/bootloader/payloads and override the previous file
4) Edit your hekate_ipl.ini to look like the following. (you can add a new entry or just modify the existing cfw one)
Code:
[Atmosphere 6.2 CFW]
payload=bootloader/payloads/fusee-primary.bin
5) Save and close the ini.
6) Put your Micro SD back into your switch
7) Launch hekate with hekate_ctcaer_4.2.bin and choose your newly edited cfw option and enjoy
[/INFORMATION]