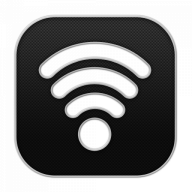 Joined

Nov 16, 2006
Messages

1,145
Trophies

0
Location
Website
XP
Country
In
this
thread, c2ironfist was asking about how you can modify a CycloDS Evo Black so that the microSD card doesn't stick out.
I was able to mod my Evo to have the microSD card sit deeper into the flascard. The only reason why the microSD card sticks out is because the microSD slot was placed too far towards the top of the Evo. All I had to do was to unsolder the microSD slot, move it back a little, resolder it, and shave some plastic off the case.
He sent me this PM which I wanted to share with everyone interested in doing this mod. I've made comments where applicable.
QUOTE said:

Hi IBNobody

Thanks for the quick reply. Just to be clear on how to do things, there are four sides.Â

Tools:

15-30w Solder Iron

Desoldering Wick or Braid (not sure which is which)

Solder (thin wire LED?? anyways its thin very small)

A 15w iron is preferred. You don't want to overheat the microSD slot and melt the internal plastic.

Wick/Braid is the same. You want thin wick and thin solder. Tin-lead solder works the best.

Here's the novice rule of soldering:

If this is your first time soldering/desoldering, practice on something else first.

QUOTE said:

Top: where the microSD card slides in,

Left: Has one solder point

Right: Has one solder point

Bottom:Â Has multiple solder points 10 in total from the image in this link

http://gbatemp.net/index.php?showtopic=70135

Â

Procedures:

Top side:Â Leave alone nothing there

Left side:Â desolder that one blob of solder there

Right side: desolder that one blob of solder there

Bottom:Â desolder all 10 points and then move until flush with flashcard

Once flush

Left Side:Â Solder back blob

Right Side: Solder back blob

Bottom side:Â then solder back all 10 solder points

cut plastic to fit case

That's pretty much it. You're just pulling the slot off and scooting it back.

The two single-solder-points on the right and left sides are what I call retention tabs. They only exist to keep the microSD slot flush with the PWB.

One thing I'd suggest doing is sticking your fingernail up into the microSD slot while you're trying to desolder the retention tabs. You can then apply upwards force against the microSD slot, allowing you to lift the retention tabs away from their solder blobs.

Also, when using wick, if you add solder to the joint you want to desolder, you can desolder the joint easier. The solder helps transmit heat from the iron to the joint. If you practice before using it, you'll see what I mean.

QUOTE

Question and Cautions:

- Is there anything I should watch out for or becareful with while handling the PCB?

- Is 15W enough to desolder and solder without damaging the PCB?
There are two things you need to watch out for.
1. ESD - Be sure you're grounded. Otherwise, you're likely to zap the flashcard. If your house has metal pipes, the cold water pipe should be grounded. Do a google search about grounding.
2. Be careful with the iron. Don't slip up and hit another component.
15W is fine. Just remember to apply extra solder to the joint you want to desolder.
Really, the hardest problem I had was shaving the case down. I was paranoid about running my hobby knife through the bottom or side of the plastic case. Caution is your friend, and there's no such thing as being "too slow".
I'll post some pictures on Monday. I don't have a good ESD-safe workstation at home, and I don't want to risk zapping my Evo.
- N