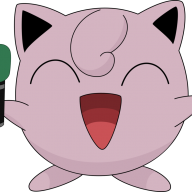 Active Member
OP
Newcomer
Joined

Aug 7, 2016
Messages

30
Trophies

0
Age

32
XP
Country
This is my first plea for help thread, so please be patient with me if I'm a bit lost.

Thankfully, I'm not a complete amateur in dealing with softmod troubleshooting. I've got my Wii perfectly running all backups from Wii, Gamecube, Genesis, SNES, NeoGeo, GBA without any problems whatsoever. I know PS1 Emulation is pretty dodgy and weak on the Wii so I skipped it, and when finally getting around to N64 Games, I realized it's pretty problematic too. I'm totally fine with just enjoying the Virtual Console titles released since they run without problems (to my knowledge!) and dabbled in creating an EmuNand in order to utilize these!
I performed the DI+Sneek setup in order to create a NAND to emulate with all of my N64 VC Games.
I downloaded the neek2o files (neek2o rev96 featured, nswitch 2.2, and the "channel wad to boot neek2o that works without sd card").
...honestly, that's about as far as I've manged to drag myself though this process, but it wasn't without anything to show for it!
For some reason, MultiModManager cannot install the WAD to get the neek2o channel running.
Do you think this is because my MMM app was overwritten with the one created by ModMii and it may not be the latest version? MMM
should
work to install the channel, right?
Where exactly am I supposed to drop the neek2o rev96 .boot?
I think I just emptied the contents into the SNEEK folder on my USB drive. Does it need to remain in it's own folder? Is it intended to go on the SD card instead?
Just making a folder containing the NSwitch files and placing it on my SD card's apps folder, I can load the emuNand and play all of the N64 games perfectly as they appear as their own channels. USB Loader GX (with both EmuNAND paths set to the USB directory containing my emuNAND) can actually view the N64 Games but hangs on a black screen on launch.
I...think that's about the gist of my problems. There really aren't concise
tutorials
on how to get this properly running via USB Loader GX...I have about 7 of them open in tabs on my browser and I still haven't been able to answer these questions. Which one should I follow?
Sorry for having so many questions!
UPDATE: Okay...so...someone actually mentioned that setting the emulation setting from "Use Global" to "Partial" actually got his games working, and it did for several of mine! I guess I just have fiddle with the settings for each game.