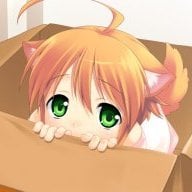 Are you a bully?
OP
Member
Joined

Apr 9, 2009
Messages

7,114
Trophies

3
Age

31
XP
Country
Quick
blog
.
I just spent a good while laughing so hard I nearly fell out of my chair.
It started innocently when I wanted to know if Darksiders for PC was a GFWL game with achievements.
The search brought me to the official GFWL forum, and oh my god...so damn funny.
There are probably some of the MOST "intelligent" people you will EVER see on the internet posting there.
In a nutshell, 95% of the forum believes Steam was created to monopolize and destroy the PC gaming industry. They complained about how 'buggy' Steam was, and how useless it was.
As you think about that, please remember this is from the Games For Windows Live forum, a near useless title slapped on some games that lets you connect poorly to your Xbox360 gamertag, with about 5% of the functionality the 360 offers through the same menus. The best function it gives is achievements for some PC games, that's it.
I could have probably read more hilarious theories in various threads about how Steam will cause the apocalypse or some shit, but i'm pretty sure reading the posts started giving me brain damage from overwhelming amounts of stupidity.