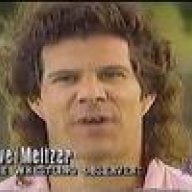 Joined

Feb 2, 2008
Messages

12
Trophies

0
XP
Country
I have a problem, and I haven't been able to find a solution. Let me put some background info.

1, I have a Nintendo DS running the YSMenu. I also have an EZ 3 in 1 Flash in slot 2.

2. My slot 2 did not work. Said their was no Flash Device. My brother had on he did not use, so I got that one, and it worked.

3. A day later it stops working, but in a different way. Where my original card wouldn't show up at all, this one does if you just boot it by itself(without the r4).

4. I tried working it on my DS and my brother's newer DS, and the same problem exists.

5. My brother also tried using his acekard with the newer DS and the most recently working 3 in 1, and the same problem happen. I also tried to run the thing from the GBA Exploder, and it still says there is no flash device.

I have tried looking for a solution, but have found none. The ez 3 in 1 obviously works because it does boot up, but it doesn't show up from a r4(ysm) or ace menu. Does anyone have an idea what could be going on.