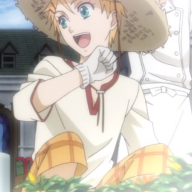 Joined

Mar 18, 2021
Messages

14
Trophies

0
Age

20
XP
Country
I really feel like I'm going insane, I cannot find any step-by-step on this online which makes me think it should be easy- but I'm struggling a lot.

I unpacked a .nds file (kuroshitsuji: phantom&ghost) in order to get specific files out. It unpacked perfectly fine, I was able to use ButlerTrans (account too new to link to the original thread on it) to get the necessary file types. When it comes to repacking, I am absolutely clueless. I open up dslazy, I select the .nds file (only the original one; I didn't get a new .nds file or anything like that- the unpacked version is, obviously, unpacked in multiple folders.), and hit the pack button.

It makes no changes to the file. I'm obviously doing something wrong. If anybody could explain how to repack the files I have in a way that's idiot-proof, that'd be very appreciated. I'm super new to this and have never done anything with any of these sorts of programs before; I messed around a bit in Tinke to get the gist of what to do, but needed to unpack/repack this specific game due to the weird file types it uses.

If you need any more information, please just ask. I'm not sure how well I explained this.