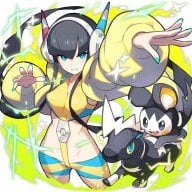 Active Member
OP
Newcomer
Hi everyone, hope you are great.

Mostrly the title says everything, in addition to the problem i can say i bought a second hand old 3ds, the first one, it came with the lates firmware and luma installed, everything works fine but it have this little problem, maybe someone could help me. These are things i already tried:

- Deleting de wireless profile (hehe)
- Format the console, i get and endless loop animation with the message "Formatting Do no turn off" with the sound, i leave the 3ds pluged into the charger all night, almost 10 Hours
- Update the firmware by SysUpdater Homebrew App to the latest Firmware
- Made a Nand Backup and restore it
- Open the console and clean it inside, the Wifi/Nand Module (I've done this many times in the past, the console it's fine)

Things i want to try:
- Change the Wifi/Nand Module (Maybe this is the problem, maybe it lost the capacity to write on it, or just has been degradated to a ver low write speed lmao)
- Make a Firmware Downgrade (Maybe it's a problem with the current system installed on Nand)

If someone had the same problem, any advice will help, thank you everyone!