This game is based off of the helicopter game by seethru.co.uk. Your objective is to avoid hitting any of the blocks.
The controls are simple.
Up- Go up
A- Shoot
Screen: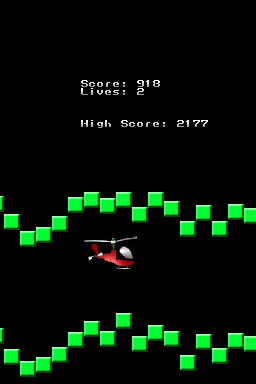 *Credit to alidsl for the helicopter sprite.
Download
This is my first game for the Ds so it may be glitchy. Post here if you find any.