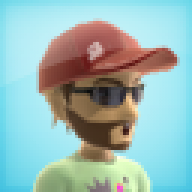 Joined

Apr 15, 2009
Messages

68
Trophies

0
Age

42
Website
XP
Country
This is a forwarder based on LibWiiGui. It runs at 0x81000000 which seems to be the least impact to other apps. Also you can launch games from DVD from within.

The graphics need some spit and polish, but sadly the size of the images cannot get any larger or it will interupt the DVD memory space and crash. So for now this is what i have. If anyone has the ability to make decent graphics and very small in size maybe you can help me.

So yeah this is currently setup to show 5 customizable dols you can boot and has a dvd launch button.

The dols to boot can be setup in a file SD:/apps/dash.conf or can be changed in the gui itself (once changed and OK is hit it's saved).

I test mplayer and it works, i tested the GUI usb loader by Dimok and crew and tested the CoverFlow USB loader. Tested wad manager and any region changer as well. planning on testing others, but maybe you can help.

Also planning on trying to add the option to load installed channels.. we shall see..

I have a googlecode site (easier for me to work from multiple locations) dashreplace.googlecode.com
I have a working dol done and obviously the source. The DVD boot portion is from crediar. I got it from WiiMu. ALso using tantrics LibWiiGui.

Let me know what you think. I am making it so i can have a sort of Launcher for my son. So he doesn't have to think which program for what? and so he doesn't open something i don't want him to.