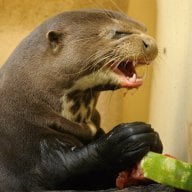 Joined

Jun 2, 2016
Messages

65
Trophies

0
Age

121
Location
Website
XP
Country
I've been watching a lot of people making a cash grab on slightly modified old handhelds on eBay, Etsy, FB, CL, etc. over the past couple of years.
I want to hear from those of you who would actually buy a pre-built, modified AGB-001.
Those of you who don't have the time and money to invest in a soldering station and numerous tools to make a one off for yourself when one can be purchased already assembled for a reasonable price.
There's a lot of junk out there for high prices with where the market has been on these things. For example,
I keep watching this guy; "thegodofgaming" on eBay
and etsy and other services. His entire store inventory looks like an off-the-shelf AliExpress shoebox and his listing images/logos have little effort put in to them. Yet he sells a buttload of GBA's every day at very high prices. There isn't much that is unique about the ones he sells.
I'm having a hard time understanding how some of these AGB's merit the price they demand from some sellers (not singling anyone out, there are some really crappy ones out there). There are just so many with a boxload of ill-fitting/engineered Chinese bargain bin parts thrown at them;
Knock off AGS-101 LCD's with heavy ghosting
Cheap Chinese shells straight off of AliExpress with rough textures and edges.
Cheap Chinese button replacements that end up negatively affecting your gameplay by being "sticky" or pads not registering properly.
Spray paint jobs on shells that again affect button operation.
If you are in the market for such an AGB-001,
What are your buying points?
What do you look for in an AGB-001 that really makes you want to throw your hard earned money at one?
What price do you feel is fair for your ideal AGB-001 (described above)?
How do you feel about the sellers who include a SuperCard miniSD flashcart with the GBA (or similar), filled with the complete game collection?
Does the inclusion of certain accessories with the GBA motivate your purchase?
To anyone that read through all this and has any feedback to offer, Thank you!
I'm really trying to wrap my head around some of these sellers and gain an understanding of who is buying the really crazy stuff (think rose colored gaming one-offs) and who is buying the bargain bin Chinese, AliExpress stuff.