Emulate the Planet!
OP
Former Staff
Joined

Jan 3, 2008
Messages

10,578
Trophies

0
Age

46
Location
Website
XP
Country
Welcome to the 30th issue of the GBAtemp Recommends Revival Project! This project is a weekly feature where we share our favorite games and applications with you. The things we recommend may be "old school" titles, a Homebrew, a ROM hack, sleeper hits, an application, etc, but one thing's for certain, we think they are fantastic and deserve your attention!
GBAtemp Recommends!
Motocross Maniacs​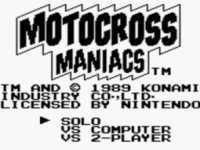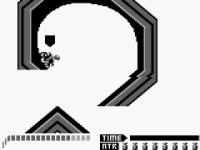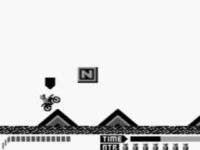 Motocross Manics was a puzzle-platformer developed for the Gameboy by Konami in 1989. The game featured a very simple gameplay concept; navigate the racer through various obstacles in an attempt to get the best time. Levels were made up of different sized jumps, sand traps, and loops. Aiding the player are nitrous tanks which provide a boost of speed to help blast through harder areas and also assist the player in jumping across difficult gaps.

As simple as the game design was it included a rather intricate mechanic system. Pressing up helps the bike to jump higher which allows for some areas to be reached without the aid of nitros. Hitting a jump just right will result in the bike being propelled either higher or further. Landing a jump flat will keep the players speed up and insure that special hop-ups are not lost, which included better tires, faster speed, and additional clock time. The player can also rotate the bike in both directions, completing full 360 degree flips. Flipping over special unmarked areas can result in the discovery of hidden power-up locations.

The game included 8 levels, 3 difficulty modes, and 3 gaming modes. The different gaming modes offered the ability to play against other players or the computer. While the game is short it always remains fun and challenging, even while attempting to better your best time. Give it a play and let us know what you think!

Genre:
Puzzle-Platformer
Type:
Retail
Release Date:
1989/1990
Developed by:
Konami
Published by:
Konami/Ultra Games
System:
Gameboy
If you enjoyed this weeks edition of GBAtemp Recommends! please leave a comment in the thread. This helps us monitor feedback and ensures we keep posting these articles in the future.
Official GBAtemp Recommends! Mini-Page & History