Emulate the Planet!
OP
Former Staff
Joined

Jan 3, 2008
Messages

10,578
Trophies

0
Age

46
Location
Website
XP
Country
Welcome to the 26th issue of the GBAtemp Recommends Revival Project! This project is a weekly feature where we share our favorite games and applications with you. The things we recommend may be "old school" titles, a Homebrew, a ROM hack, sleeper hits, an application, etc, but one thing's for certain, we think they are fantastic and deserve your attention!
GBAtemp Recommends!
Operation C​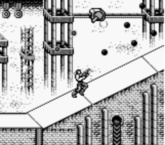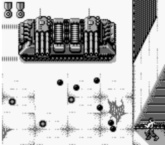 Released in 1991, Operation C was Konami's first Contra game for handheld devices. Similar to its NES predecessor, this Gameboy title boasted impressive graphics, sound, and gameplay for its time.

The plot of the game once again follows an elite warrior, known as Lance Bean, who takes the fight to an alien race set upon world domination. The story which proceeded differed between Japanese and N. American localizations. North American gamers fought through platforming bliss with guns a-blaze while working towards defeating a super alien known as Black Viper. Japanese gamers enjoyed the same gameplay but attempted to thwart an unnamed nation from obtaining an alien super weapon.

Operation C packed a lot of great things into a small green-n-black (black-n-white – depending on your Gameboy of choice) themed package. The game contained a total of 5 stages that mixed side-scrolling and overhead platforming experiences. The music was a rehash from the original NES, which instantly made a new experience seem familiar. Drawing from inspiration from the NES, the game retained many popular weapon choices from Spreads to the Fire Gun. A default rapid fire feature was introduced for Operation C resulting in the removal of the Machine Gun. Additionally the Laser Gun was removed and replaced with a Homing Gun capable of tracking enemies from a distance. Familiar enemies make their reappearance in Operation C, with the addition of new boss battles. Stages are cleverly designed to seem familiar but offer enough change to cause an untimely death. Overhead stages have been added to take the place of the enemy base stages. In the overhead view the player attacks the enemy base, killing as they go, until reaching yet another interestingly designed boss fight.

Operation C is not a terribly difficult game, due in part to the inclusion of rapid fire and the Homing Gun. Seasoned Contra players will be able to make their way through the game in one sitting, players new to the franchise will find earlier revision more challenging. Yet at the end of the adventure Operation C remains a fun experience, one worth playing.

Genre:
Platformer
Type:
Retail Release
Release Date:
1991
Developed by:
Konami
System:
Gameboy
If you enjoyed this weeks edition of GBAtemp Recommends! please leave a comment in the thread. This helps us monitor feedback and ensures we keep posting these articles in the future.
Official GBAtemp Recommends! Mini-Page & History