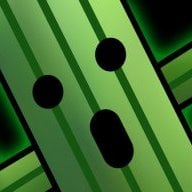 Active Member
OP
Newcomer
Joined

Nov 15, 2012
Messages

42
Trophies

0
Age

32
XP
Country
I've almost got my N3DS where I want it, but I've hit a snag. Went through the 3DS guide, installed some cias, installed TWiLight Menu++, all went perfect until I tried to load up some GBA roms in TWiLight Menu++ only to see that I still need GBARunner2 and a GBA bios? So I went on to read that GBARunner2's saves have a risk of corrupting your SD data, and was wondering what my options are when it comes to GBA.
I've been reading some things about vc injection, namely this release:
https://gbatemp.net/threads/release-ultimate-gba-vc-injector-for-3ds.438057/
But I have a few questions:
1. Is this an outdated method of playing GBA on 3DS or is it still good?
2. Will this work with rom hacks? I was intending to play a changed version of FireRed (UltraViolet)
3. Does this still carry the risk of SD corruption when saving?
4. Can I do this with other console roms, namely SNES, GB, GBC, DS?
5. Is there any recommended reading on the topic that I'm missing out on?
I wouldn't mind adding more games to my menu, I don't think I'll come even close to the 300 cap (if that's still a thing?) and I don't mind the extra work. As always, sorry for the noob post. Thanks in Advance!