Joined

May 5, 2008
Messages

1,345
Trophies

1
Age

111
Website
XP
Country
So I wanted to organize my 70+ GBA games into cases. When I first got a GBA SP in '03 or '04, I got
Mario & Luigi: Super Saga
with it. Soon after, I got a flash cart and never bought another GBA game while they were still being made. Now,for the last few years I've been slowly collecting all the best games for the GBA (still ended up with some not-so-greats, but whatever). Now all these great games have just been sitting in a box. Recently I decided I wanted to do something special.
So I went to
Nintendo.com's store
(50 max per order) and bought some extra cases, and then went to
The Cover Project
and downloaded a bunch of pre-formatted DS-case-sized GBA covers. You can saunter down to your local Staples (like I did) and get their print shop to print them up as is, without changing the size, onto regular 8.5 X 11 inch paper. Tell them to get as much of the image on the paper as possible, and you're set.
I printed off a bunch of the covers, and cut them myself (with an xacto knife/box cutter and a ruler):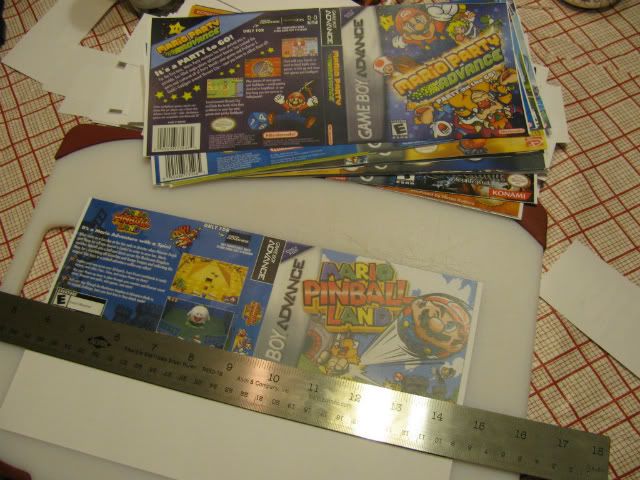 Here's my DS cases: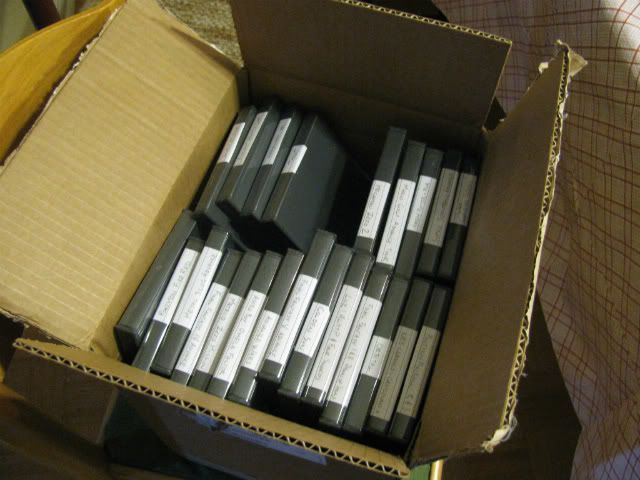 Now, as some of you know, some GBA games are not the standard size, so for some games you have to modify the cases. I did this to one with a box cutter: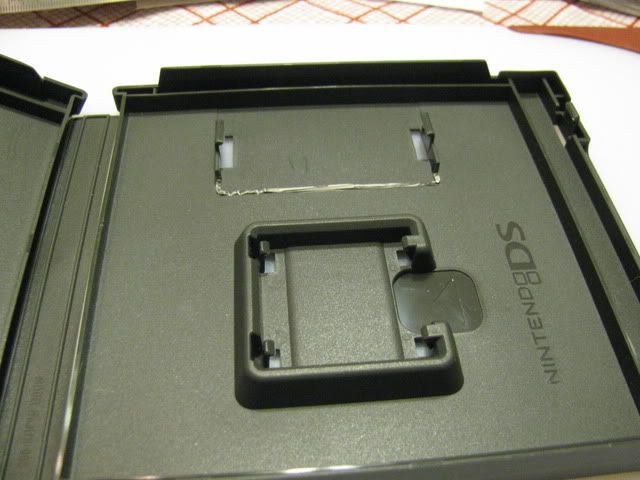 And Drill Dozer fits perfectly in there now: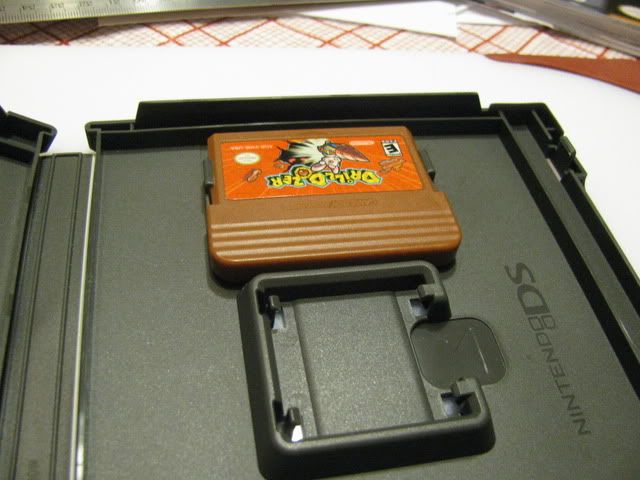 And this is the end result: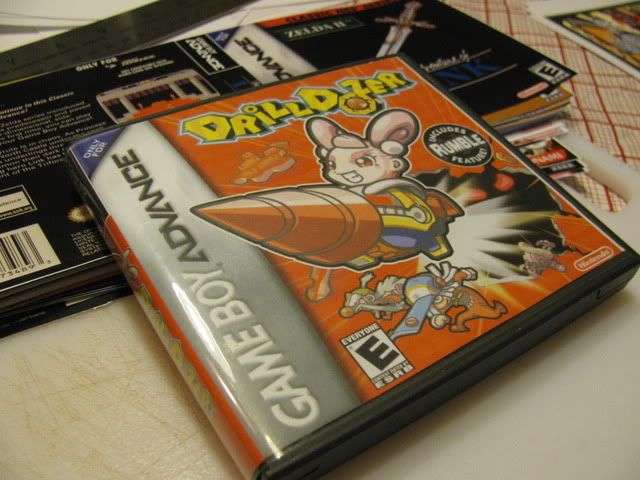 Now, because I can only get 50 at a time, some games didn't end up in cases this time:
Also, there are the large games that didn't make the cut (haha):
And there are others that I couldn't find covers for:
(Secret Agent Barbie makes sense, but not the others)
And of course, no one makes covers for flash carts: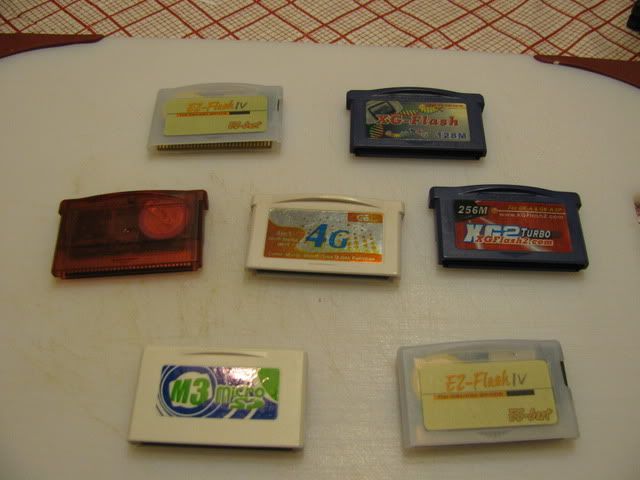 And none of these things will ever fit in any cases: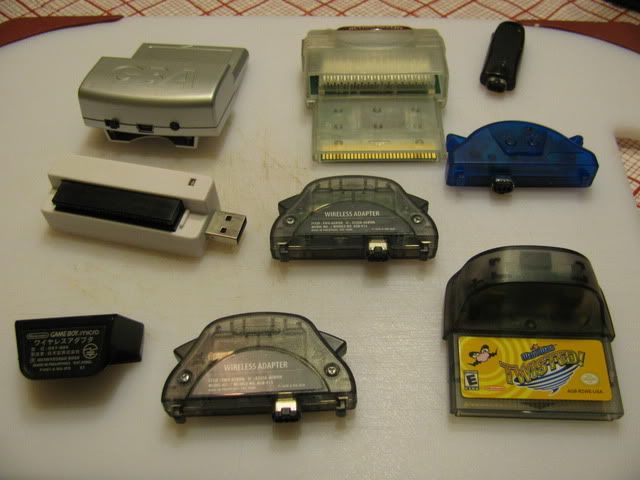 (WarioWare Twisted is too thick to ever fit in a case)
And, sadly, manuals don't fit in either:
Even vertically: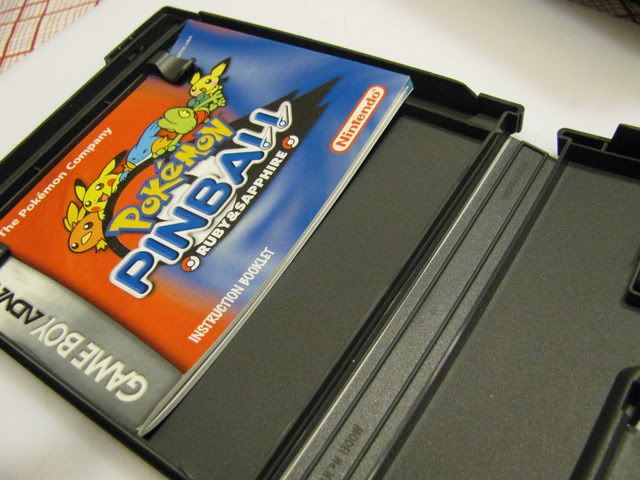 And this is what they all look like now: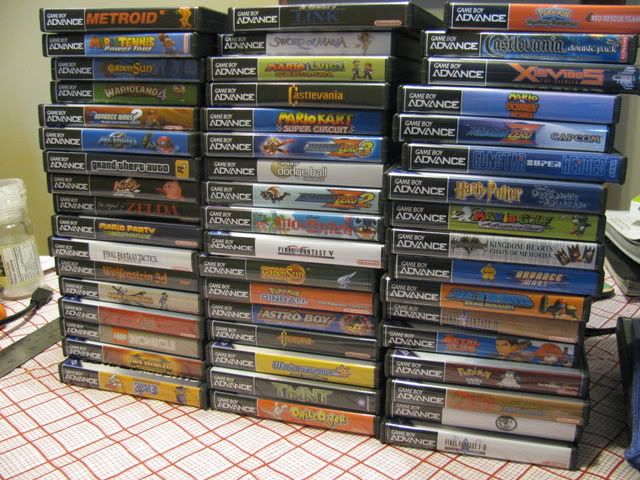 Hooray!
Now, they're not perfect looking (they don't go all the way to the edges, they're not perfect colours, etc) but they seem fine to me! You can get it done on expensive paper if you like, but I felt like that'd be a waste. Now I can set them up on a shelf next to my DS and 3DS collection!
Just in case anyone cares, here's a list of GBA games I'm still looking for:
Alien Hominid (European)
Disney's Magical Quest Starring Mickey & Minnie
Disney's Magical Quest 2 Starring Mickey & Minnie
Disney's Magical Quest 3 Starring Mickey & Donald
Donkey Kong Country 2
Donkey Kong Country 3
Final Fantasy VI Advance
Kirby and the Amazing Mirror
Megaman & Bass
Megaman Battle Network Series (except for 3 Blue)
NES Classics (the rest of them)
Ninja 5-O
Pokemon Emerald
River City Ransom EX
Sonic Advance Series
Super Puzzle Fighter II
THPS series
Bit Generations games (Japan) (except Orbital)
Gulroz Chang Poo/Guru Logic Champ (Japan)
Mother 3 (Japan)
Mother 1+2 (Japan)