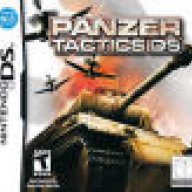 Joined

Apr 13, 2008
Messages

1,221
Trophies

0
Age

30
Location
XP
Country
Sooooo in a bid to maybe walk out on a lot of stashed computer wargames, which I seem unable to find time to play, I am thinking of wandering my stash o DS titles I have in storage.

Now to be clear, I have a decent handful of actual games, but it's no revelation to say I CAN have every last game ever made (most fully playable without needing to resort to convoluted dodges).

And of course a lot of these games will be the sort ya play em, finish em and move on from them.
But they are not always like that.

I'm just curious, how many here have games that they would play again, even though they have already been played through at least once.

Or do you basically play a game to death then turf it with no real regrets and no real remorse for turfing it, as it is done, and you don't expect to return to it.

I tend to mainly gravitate to games that actually have no limits on numbers of playings.
Not that games with finite play throughs are not liked by me.

I've got like 8 gigs of games to wander through with the objective being to select those I WANT to play and those I might like to play some day, but that day is not here currently. And one of the nice advantages of having access to all these files, is I am not at risk to not being able to locate them on a shelf later (although that seems unlikely some days to look at the wealth of second hand under glass at the local store).