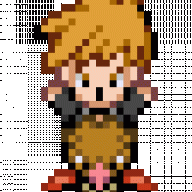 Joined

Jul 14, 2008
Messages

30
Trophies

0
Age

29
Website
XP
Country
Elibian Nights
Background Information
I started this side-project a while back. Originally I called it "Archanean Nights" (title inspired by the first song in Aladdin), the goal was to re-create the BSFE games for people to play. However, the unveiling of FE3DS's downloadable chapters (BSFE chapters included) quickly ended that dream. At that point I had dropped the project entirely. Nayr, however, approached me with a new idea. He proposed I continue the spirit of the hack but rename it "Elibian Nights," creating BSFE chapters for the Elibian characters. At first I didn't particularly want to do this. However, I began to explore the idea. I came up with some ideas of my own, reconciled them with Nayr's ideas, and began working on the first tale.

Content
Custom stories revolving around the characters of FE7.
Some new characters never before seen in Elibe.
Seven total chapters.

Eliwood's Tale: Promises (Tale 1)
Raven's Tale: Cornwell's Vengeance (Tale 2)
Lyn's Tale: Homecoming (Tale 3)
Pent's Tale: The Archsage's Pupil (Tale 4)
Hector's Tale: The Leader of Lycia (Tale 5)
Ilia's Tale: Pursuit (Tale 6)
Zephiel's Tale: Crowning (Final Tale)
And three gaiden tales.

Various other cool things.
Screenshots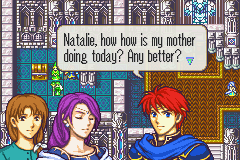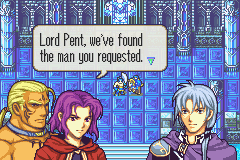 Details
Currently five tales (4 main tales and one gaiden) have been completed. I am planning to release tales in a packages of two from this point onward. I hope you enjoy this hack, constructive feedback is more than welcome.

Patches
Download v2