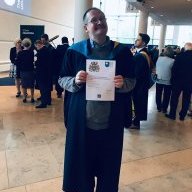 Philosolosophising
OP
Former Staff
Current version : 0.35a
Thanks dohclude for the great new toolbar icons.

Download links on my blog
Click here...
Features
File Explorer
- Quickly and easily rename files to match the release name and number.
- Permanently trim files (using Wifi compatable trimming) using a lightning fast trimming method.
- Verify your releases by CRC.
- Browse NDS and GBA games (in .zip, .rar, .7z, .nds and .gba format) with boxart for NDS and title screens for GBA along with screenshots.
- Quickly add games to your games folder by dropping them into the Explorer panel. Rename and permanently trim at the same time.
- Automatically patch GBA games to use SRAM saves while copying to the card.
- Automatically trim NDS/GBA files while copying to your MicroSD card using Wifi compatable trimming method.
- View and delete the games already installed on your MicroSD card.
- Batch selection for batch processing.
- Renames NDS files inside archives.
- Choose to automatically repack files as either zip or 7zip files when renaming.
- Clears unneeded files from archives when repacking.
- Archive in archive unpacking.
- Choose a cheat file to automatically copy to the card after copying games or copy it manually.
NDS/GBA Games Library
- View all your games in a list including game icons.
- Select which games are your favourites. When copying your favourite games and other games into different folders set by you.
- Find games using many different search options.
- Uses Advanscene's offline list details for accurate numbering and naming.
Saves Library
- Quickly and easily copy your NDS and GBA saves from your MicroSD card to your saves library.
- Quickly and easily remove saves from your saves library for games that don't exist in your NDS games library any more.
- Backup and restore your saves library by date.
- Manage both your NDS and GBA saves.
- Rename your save files from .sav to .nds.sav and vice-versa with 1 button click.
NDS/GBA Release List
- Browse a list of all Nintendo DS/GBA scene releases and see boxarts and screenshots for each.
- Search for games by name, country or language.
- Quickly and easily see which games are missing from your NDS/GBA games library.
Video Library
- Quickly and easily browse your DPG files.
- Add descriptions, artwork and IMDB links for all your videos.
Audio Library
- Quickly and easily browse your MP3 files.
- Display info such as title and artist as stored in the MP3 for easy browsing.
- Add artwork to each MP3.
Utilities
- Quickly and easily install the firmware for your card.
Other features
- Configure folder names for your games, favourite games, video and audio easily.
- Allows you to select your GBA folder and automatically selects folder names for 3-in-1 tool and ExpLoader.
- Quickly and easily access websites and forums such as GBATemp.
- Easily apply skins to your CycloDS/EDGE/R4DS using built in skinning utilities.
- Automatically upgrade via the internet.
- and more!
Known issues
- There are probably some bugs in there that I haven't found. If you find one then let me know and I'll try and sort it out as quick as possible.
- There's no readme instructions yet, I'll do that when it's finished. There are tool tips for everything and if you get confused on something just ask in here. That way I can either simplify the process in the app itself or help you out!
Screenshots
File Explorer
NDS Release List
Video Library
GBA Library
Configuration
Video Tutorials
http://trolleyguy.blip.tv/#1529519