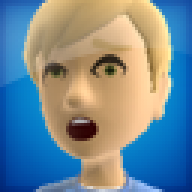 Joined

Apr 22, 2010
Messages

237
Trophies

0
Website
XP
Country
DSTwo Skin Installer 1.4
DSTwo Skin Installer is a skin packager and installer for the DSTwo.
It consists of a PC-side program and a DSTwo plugin.
This program will allow skin makers to easily package up the multiple skin types for the DS2, and allow people to download and install them much easier. Using the DSTwo Plugin you can now switch full skin packages without having to remove your SD card.
Skin Makers
Skin makers can package there skins using the PC-side program. It supports all current DSTwo skin types (EOS, GBA, SNES, iReader, Plugins, RTM, Loading). All skin types are optional, so you can make a skin that does not necessarily contain all of the skin types. e.g. A skin maker who has made a Plugins skin, EOS skin, GBA skin and a loading screen, only needs to package them into a ds2skin package.
General Users
You can either use the PC-side program or the DSTwo Plugin to install .ds2skin packages.
PC-side
Ensure your SD card is connected to your PC. Run the program, and click "install skin". Then choose the .ds2skin file you have obtained or created. Choose the types of skin you wish to install, and the program will do the rest.
DSTwo Plugin
Place .ds2skin files inside a folder named "skins" inside the "_dstwo" folder on your SD card. If the folder does not exist, create it. Then load up your DSTwo and choose the DS2 Skin Installer plugin, and follow the instructions on screen.
Download Here