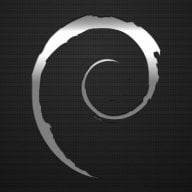 Well-Known Member
OP
Member
Hi there

You should know that original DSTT is firmware upgradable. Also, it does work only with original DSTT cards.
Most of you know 3DS will be out soon, so ATM there is no point spending money for a new card for some of us who would by this new DS.
So, here I am looking for someone who could study the DSTT firmware upgrade files in order to port it to few DSTT clones.
Here are the files :
File name: update141.zip File size: 6.74 MB
Obviously, the rom_pcbx.dat files are for the different PCB existing in the DSTT company, so only the card matching these informations can be upgradable.
So we might have to create a new rom_pcb?.dat file for each clone who would like to upgrade. We may have to edit the launcher as weel (TTi141UPGRADE.nds).
I don't know if it would be hard to do but please, I do not want to see people saying "go buy a new card", "throw it away", "you should had been carefull buying your card, you're a fat noob" or whatever.
This topic is only for people interested with that subject.
Thank you.
--
Calamity Djenn