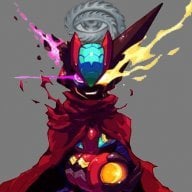 Joined

Dec 26, 2013
Messages

15,477
Trophies

2
Location
Website
XP
Country
Yes, unfortunately you read that correctly. Within hours of US forces withdrawing away from the vicinity of our Kurdish allies,
Turkey began bombing them
, even resulting in a
near miss on US forces
themselves. Despite the White House trying to spin this as "time to bring our troops home," just a few days later
3,000 additional troops are being deployed
to Saudi Arabia, three times the number who were serving as a deterrent from a Turkish incursion against our allies. This brings the deployment increase to Saudi Arabia to 14,000 since May of this year, and the total number of US troops there to 17,000.
BBC said:

US Secretary of Defence Mark Esper says he has authorised the deployment of additional forces, including fighter jets and a defence system. He said it was in response to "threats in the region", amid efforts to protect the kingdom from "Iranian aggression".

You would be forgiven for feeling confused about President Trump's attitude to US military deployments in the Middle East. At one point in the past few days he was tweeting about the "trillions of dollars" that America had wasted on "endless wars" in the region and vowing that the US would "back out" of Middle East conflicts. Yet here we are with a further 3,000 service personnel and a bunch of hardware heading for Saudi Arabia and the region - making a net 17,000 increase in troop numbers since May. So unquestionably the rhetoric and the reality are in conflict.
From my point of view, a show of force in these kinds of numbers hardly seems "precautionary." Making matters worse, the only concern the president appears to have amidst all this is how much the Saudis are willing to pay.
So I have to wonder what the dollar value is for the life of each Kurdish fighter and civilian that we've abandoned to the slaughter. Or each US soldier that will die as soon as we're inevitably ordered to war with Iran by Mohammad Bin Salman.
In case you're wondering, yes, this all makes me quite angry. The Saudis are not our allies. They tortured and murdered Jamal Khashoggi, and they funded and trained the 9/11 hijackers. The idea that we might further destabilize the Middle East and sacrifice more soldiers on their behalf is sickening, and would solidify this as the darkest possible timeline.