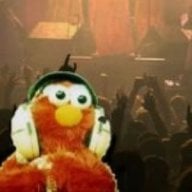 Well-Known Member
OP
Member
Joined

Aug 7, 2019
Messages

705
Trophies

0
Age

32
XP
Country
Hi there. I've been making a bunch of themes lately, everything works smooth and nicely, so i don't really have
a problem
here.
Thing is, my themes don't have audio preview on Anemone, which i suppose could bother someone that
downloads
them from themeplaza, and i'd like to avoid that.
I know you can install the theme with no BGM and that it's not really a big deal. But i need to know why my audios are not previewing.
i'll link you to my themeplaza user so you can check my themes (there's 3 approved and 2 waiting approval, the last two are
Sonic R
and
Megaman Legends
themed, in case you care)
https://themeplaza.eu/profile/placebo_yue
I use BCSTM files for audio (not OGG), converted with
Looping Audio Converter 1.3
(i also tried BRSTM2BCSTM but it gave mixed AKA glitchy results, and as far as i remember, no preview either)
is it an option i should check on Usagi? like "enable audio preview:on" ?
or is it something about formats and compression?
I tried creating an OGG along the BCSTM, dropping it onto the theme folder, but nothing happened. I'm not finding any threads of people with this issue, if there are feel free to redirect me to those and close mine.
thanks