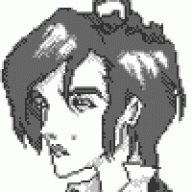 Well-Known Member
Newcomer
I've been trying to read all the stickies, pimp out google and ask questions on reddit, but I'm a little overwhelmed. I hope nobody minds giving me a rundown.

I was going to buy a Sky3ds to run backups, but I want to upgrade to an XL anyways...


I've found a few, they're system version 6.2.0-9U and 6.2.0-12U, then there's a 4.5.0-10U.

Is this enough information for me to go on if I want to install rxtools or emunand? If the system menu is that old, can I assume I can use browserhax?