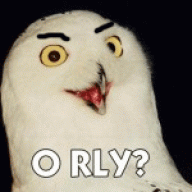 Joined

May 3, 2009
Messages

35
Trophies

0
Age

31
Location
XP
Country
Yes, it's another one of those threads, but I hate necroposting. I'm sure that anyone who has done any research into pokemon games, or just happened to click an interesting link on google when looking up the new Pokemon Black game, has read the stories about the various hacked versions of Pokemon. However, most of the stories end with "I no longer own a copy of this game." I'm all but certain that no such games exist, but that doesn't discourage that little part of me that hopes they are real, as I would really love to find a pokemon game like that. Before anyone else mentions it, I realise there are a few modders working on making a ROM for Pokemon Creepy Black, and that there are already a couple of ROMs out there that were made to mirror these stories. This doesn't interest me (well, that's a lie, I am interested, but that's not the purpose of this thread). I'd very much like a hard copy of one of these so-called "Creepy" Pokemon games.
If someone actually owns one, would you be willing to sell it? If you know of someone who owns one, can you tell me? I'm curious as to any and all confirmable stories of these versions.
If you have no idea what I am talking about, and want more information, see the following link:
http://fyeahpokemoncreepypasta.tumblr.com/
Disclaimer: If you are the sort of person who is easily freaked out, and are a lover a the pokemon games, do NOT read them. I have a friend who is afraid to play on the pokemon games, and actually gets scared when she hears the Lavender Town tune being played. If you are one of these people, but you still want to read them, do so at your own risk. I, personally, love these stories. It's almost like reading horror stories based on pokemon.
Anyway, any information on this topic would be much appreciated, and any proof of their existence would be INCREDIBLY welcome, although I won't get my hopes up.