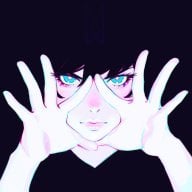 "Local Hardware Wizard"
Member
Just curious to see if any other Tempers dabble in Bitcoins or other types of virtual currency? I've been chatting about it recently in the ShoutBox, but now I'm bringing the discussion to the forums.
To experiment with my GF got me a USB Block Erupter, along with a fan and external powered USB hub. Waiting on the hub to get here so I'm using a spare. I found out that I can mine using my Raspberry Pi as a sort of central unit. It doesn't use much power, and nor does the USB Block Erupter (2.5 watts).
I've been experimenting and I get a decent 350~ to 400~ (And on the rare occasion 500~) megahashes a second. Meaning that if I mine Bitcoins in slush's pool I make $1 and change every 48 hours. From there I can cash out to a wallet. I've started using Cryptsy which allows me to easily buy/sell/trade different types of coins, which is nice. I originally wanted to mine Litecoin, but the USB Block Erupter doesn't support scrypt mining sadly. So I'm stuck with coins that allow SHA256 mining.
Any other Tempers mine? If so any insight on what you mine, what pool you mine in, or what everyone should be mining. Bitcoin at the start was extremely cheap. Now they got for $104 a coin. I'm currently mining Terracoin, at which I'll be making 1.265 coins a day.