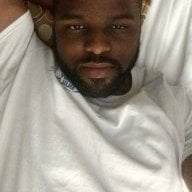 Well-Known Member
OP
Member
Hi folks,

I've been away for a while so I'm playing catchup. I have a 3DS XL on 9.2 and just have a few questions about Gateway...

1) Regarding the blue card, since it's no longer used for the new exploit, could I still use it to play DS games (there's only 1 I want to play to be honest)?

2) I plan on installing online-enabled games (Smash, MH4U, etc) as .cia and other games as .3ds, to use my console header for online games. I read a while ago somewhere that Nintendo was starting to ban...?? Is that still occurring or is it safe to play .cia files online?

3) Regarding dlc, how does that all work out? To my knowledge, you download dlc as .cia. So if you already have Smash for example, as a .cia, and want to install new dlc, do you delete the existing Smash and "obtain"/install the new Smash .cia (with the new dlc), or is it only the new dlc? Will the new dlc have it's own .cia icon (I wouldn't think so since it's only dlc. I imagine it just... merges with the existing game? I dunno)

4) Also read that the new emunand (9.6 I believe?) is not functioning as of yet. Is there anything different I should do when setting up gateway + gateway for the 1st time, to ensure that I only install 9.5 instead of 9.6?

5) Last one! Is there anything that a new user should be weary as to not do? Is it still adviseable to not go into System Management (As it would wipe all of your .cia and .cia saves), or is there a workaround for that?

Thanks!!!