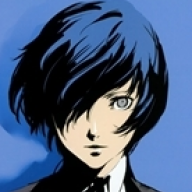 Well-Known Member
OP
Member
Joined

Apr 6, 2015
Messages

660
Trophies

0
Location
XP
Country
hi all,
um this is just a post that any ps4 users should not be updating their ps4 systems to v9.0 or/and v9.03
as these fw's can cause seroius longterm issues that cannot be fized/patched easily by a fufture fw, maybe they can, but atm
sony has fucked us ps4 users all up for now.
one way to ensure that your system stays on a stable/working/safe fw is to:
1) uncheck the "system software update" option in automatic
downloads
section on my ps4 in settings,
so that your system does not automaticly download the newest FW update currently out there.
2) if it does, just delete the downloaded file, do not install it to your system.
3) the system updates (v9.0/v9.03) are not safe to use have on your system, as they can cuase these things to happen after fw install:
- Brick ps4 system (does not work properly, won't boot up)
- super slow/lagging issues (on all models) ps4 fat/ps4 silm/ps4 pro
- games will not load up or can be played (not cmos bug?) as v9.0 should fix the cmos bug?
- other issues.
so, since the newest fw updates for ps4 are so unsafe to use, do not update your system to them.
mine is on 8.50 and it's working fine, and i will keep it that way until sony relaes a fw that does not do the above issues to a ps4 system,
a working system is way batter, 100x times batter than a non working one (bricked).
i dunno way sony is doing this to ps4 users specificly, but they pretty much suck on fixing the fw's to fully safe/stable working ones for ps4 users.
maybe sony did this to cause ps4 users to buy ps5's instead and ditch their ps4 units?