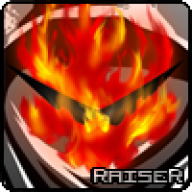 Joined

May 31, 2008
Messages

1,563
Trophies

0
Website
XP
Country
I have a PSP Phat running on 5.00 M33-4 + the 1.50 kernel addon.
I have certain homebrews working such as:
SNES, GB/GBC, GBA emus, PSPR, CSPSP, Boxhead, War Pong, TetriAbetes, and PSPfiler5.8.

These homebrews I WANT on my PSP, but won't WORK.
Bomberman Arena, Helicopter Game PSP, and more but I forget. These two I want the most.

I've gotten the Bomberman1.0 and put it in my GAME folder with no 1.50 kernel and it would start loading through the PSP gameboot, screen turns black, reboots and show error message.
I tried it again WITH the 1.50 kernel in GAME150 folder (most likely wouldn't work, tried it anyways), same thing happened
Put it in GAME5XX folder with no 1.50, same thing.

Got Bomberman1.5 and put it in my GAME150 folder with 1.50 kernel, same thing.
Helicopter game (was just 1.0 I think), put it in my GAME folder, didn't work and same result with and without 1.50 kernel.

What's going on? I really want these two homebrews, someone please help! I've gotten the 80020148 and the 8002014C error codes!