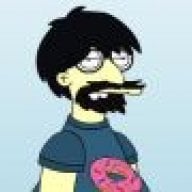 Joined

Jul 1, 2004
Messages

2,530
Trophies

1
Age

35
Location
XP
Country
Well anyone bought this game ?

I am one of the few idiotic Gothic fans who got part 1 - now 4 original.

1 and 2 were the best games I ever played but than the developers thaught "we need ppl in America to buy our game ... ok lets make it good grafik and shit gameplay that should do the job!"
part 3 sucked bad everywhere as far as I know and EVERY single fan was more than disapointed.

now even thaught i did swear to NEVER again pay money for a Gothic game i still got hyped and preordered it last year oO


Well I instert game choose German installation .... installer does not react anymore oO
ok waiting half an hour fixed the problem -.-V
finished installation pressed the exe and say what ? game doesn't work ...
*searching trough varios threads of annoyed gamer*
ok game wants me to change my sound setting to worst possible in Win7 ...

Now i could start the game made by a German company installed under "German" having everything in english -.-V (well i understand english still sucks bad for a Multi5 game to not allow me to play it in the language i choose)
I played a while and its ok but still way worse than part 1 and 2.

And for what I know in America hardly anyone noticed G3 and I wouldn't be surprised if it would be the same with G4.
They ruined both games because they somehow have the opinion american players are all retarded and now they don't really sell that good.






__


Anyways ? anyone happy with the game or something like this ?