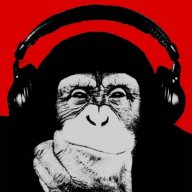 I'm a 90s kid - Old Skull Gamer
OP
Member
Joined

Dec 17, 2019
Messages

3,341
Trophies

2
Age

29
Location
XP
Country
Some time ago, I got this TOSHIBA LCD TV, the model is 15DL15.
It was cheap and I was looking for a relatively small LCD with Component Inputs, so this seemed to be perfect.
But when I hook up my Wii via Component Cables, it behaves strangely.
I've recorded a small video showing you what I mean by that.
Click here to see it:
Here
Further information: USING EXCLUSIVELY COMPONENT CABLES
- When I set the Wii to EDTV/HDTV 480p mode... it blinks randomly when I open a Channel. It also happens when I play something via emulators. Sometimes it won't happen.
- When I set the Wii to STANDARD DEFINITION 480i mode BUT FORCE PROGRESSIVE MODE VIA NINTENDON'T, launch a Gamecube game, hold B to activate Progressive Mode... I can play normally. It won't even blink at all.
- I've used the SAME CABLES on a 4K TV and it doesn't have any problem whatsoever.
- The Service Menu only shows options in Binary. Literally the options in the Service Menu are:
Option 1: 0 0 0 0 0 0 0 0
Option 2: 0 0 0 0 0 0 0 0