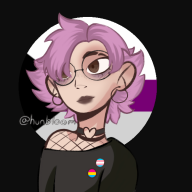 Just your friendly neighborhood Transbian.
OP
Former Staff
Joined

Aug 29, 2008
Messages

6,258
Trophies

2
Age

38
Location
Website
XP
Country
So, Animal Crossing is a freak fetish of mine. Ever since the guy at Gamestop told me it was "like the sims, but fun." I fell in love with it. The Gamecube version was love at first sight. Since then, I have played the DS version, and the Wii version, but neither fully living up to the GC version, in my opinion.

It looks like the 3DS version will blow all of that out of the water. So much has changed with this version, it's insane, and that's just the stuff that has been CONFIRMED.


What we know so far:

Animal Crossing 3DS was first announced in 2010 at e3.
The player characters are taller and more human-like in shape.
There are benches you can sit on.
You can sit on tree stumps.
The player character is able to become mayor of the town (no word of what the fate of Tortimer is)
You will have a "secretary" that looks like a Shi-Tzu Possible names are Shizu and Hisho.
You can swim in this version.
Tents have returned. Whether that means the Summer Campers has returned is yet to be determined.
The Wishing Well has made a return. This confirms that Katrina may very well be in the game.
One screen shot shows Tom Nook in a yellow suit outside his store. What this means, there isn't a clue.
The Harvest Festival may be a rock solid confirmation, since one of the screen shots shows a Harvest Dresser inside a player house.
GracieGrace items have been spotted as well. This may prove that the City is here to stay?
A sketch of a Town Map shows that there is a bridge that leads out of town, possibly confirming Multiplayer. Other confirmations include an Island and a train.
Tom Nook rumored to be Real Estate agent full time now. (possible his little raccoonlings took over the shop?)
You are able to buy and change tops/bottoms/hats individually.
You are able to pick where to place your house.
More than one villager can visit you at once.
Screenshots show a Boardwalk/dock, so maybe Kap'n has made a return to take you to the island?
There are bushes and different styles of them.
Text/speech boxes have different frames for each villager.
You now have the ability to hang items on the wall such as Wall clocks.
Water changes color with the rise/set of the sun
You now have the ability to "sneak up" on bugs while holding the bug net.
You can change the patterns on couch cushions and possibly other furniture.
When you water flowers, drops of water drip off of them, confirming that you watered them.

The game will be released in 2012

If you have anymore info, don't be afraid to post it! This thread is both for the discussion of the upcoming game and the discussion of confirmations/rumours/speculations.