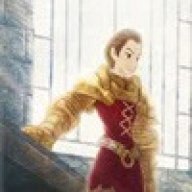 Active Member
OP
Newcomer
Joined

Mar 31, 2012
Messages

37
Trophies

0
XP
ok, in a nutshell; updated my 3DS to 4.1.8-u because, by my earlier readings, my firmware was fine. (reads as Chronicles of Narnia).

Now, when I load my flashcart, it gives me a "can't read" error.

When I put it into my GF's 3DS (old firmware), it works fine.

So, I download the updater, load it up, and when it says to continue or any other key to cancel, it just auto-selects cancel. It doesn't even give me a chance to update.

as an aside, I tried to update my firmware through the updater on my 3DS before updating the console's firmware, but it gave me the same issue...so it can't be "there's a button stuck down" unless it's stuck down on both DSes...

...ideas? is there somewhere I can get the new firmware (which is apparantly supposed to load to "Deep Labyrinth") without updating this way? because if so, I cna't find it...even after manually uninstalling and reinstaling the OS..