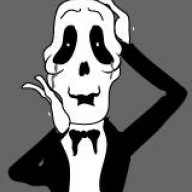 Joined

Feb 4, 2009
Messages

2
Trophies

0
Age

34
Location
Website
XP
Country
I'm new here (First post yay!) and have been searching around/reading for a little while now. Just have a few questions for any who will answer. I'll be buying a DSi when they're released in Canada, and an Acekard to go with it.

Acekard allows you to play DS roms. What about GBA roms? Just because it doesn't have the slot doesn't mean you can't use it..right?

Keeping the DSi unupdated so it will still run Acekard (assuming later patches may try to block it much like PSP?) but will that stop me from being able to use the camera/internetbrowsing (if browsing exists? Thought I heard about it somewhere.)

Is it worth buying an Acekard now (as opposed to in 2-3 months when DSi hits North America) to get a better price? I imagine it going up around launch here. Reason I ask is they may release DSi here with some new firmware on it blocking the Acekard, but if I wait they might make one that bypasses it.

And lastly, anything else added to this list of what I'll need? DSi, Acekard, MidroSD card (class 6 or something?)


Sorry for the noob questions, I'm slowly easing back into handheld gaming after a few years of MMO's eating my life.