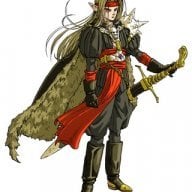 Active Member
OP
Newcomer
Joined

Apr 26, 2008
Messages

37
Trophies

0
XP
Country
I want to help make a hack for HG and SS but I have no knowledge of hacking. Anyways here are my ideas for a HG/SS hack and if anyone is interested on working in this please PM me. (Also if this does not belong here I apologize)

The hack will go something like this

Warning* Slight spoiler

Pokemon: Silver Heart

*The story will be focused on Silver (The rival in HG/SS) and the game will take place during the same time as HG/SS but seen through Silver's perspective. [I can think of a good fanfic story that would go with Silver's character. Also there has been some AR codes that can allow you to play as him]

*Your rival is both Gold and Lyria, we can make a double battle with the two later in the game. Also lets add that trainer named Carlos from Pokemon Shiny Gold. [It's a hack of pkmn Fire Red, he only does double battle's]

*Instead of having just random encounters why not steal from other pokemon trainers by catching them during a battle [Random encounters will still be included]. But it will be more difficult to catch an owners pokemon and you cannot catch gym leaders or elite 4 pokemon. That would be too easy [Note there is a action replay code that does do this but lets implant this feature in the game, besides it makes it more fun to fill the pokedex and stealing other people's pokemon can be fun]

*Lets have Silver go through the entire league but to make the story right let have him show up after Gold has won the league. So instead let Silver face the entire league including the champion and Gold at the aftermath. Also lets have Silver go through Kanto, I've got a good idea why he went to Kanto *cough* dad *cough*.

* We could probably include all legendary's. But some trainers would only have them and you could only catch them by stealing them.

* Mew three would be epic. JK Mewtwo is epic already

*Gold and Silver vs.Green and Red for a double battle. The battle of the best gen.

* All 500 pkmn can be catch able but spread out through Kanto only. Its to help balance the game plus catching the rarest pokemon at the start can cause the game to be too easy.

*Add Trainer Blue (the girl from Fire Red/Leaf Green) [Note: Green is Blue/Gary. In Japan he was originally Green, Pokemon Blue was an updated version of Pokemon Green for the original Gameboy. So therefore Blue (Character) never existed, til Fire Red and Leaf Green]

* Lets add in an Elite 8. In which all the pokemon would be around the 80-100 LVLS. The final Trainer.......Prof. Oak. He's more than meets the eye. Besides I feel that no one takes him serious these days. He's the first character introduced in the pokemon series Red/Blue/Green, plus it was speculated that he was to be the final opponent in Pokemon R/B/G because of the cheat/glitch they found

So what do you think. It's just an idea for now. I'm not much into the hacking community so if you have any information that could help me please post or PM me. I'm looking to make a team.