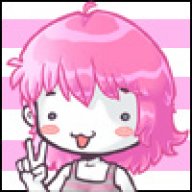 Joined

Apr 23, 2008
Messages

635
Trophies

0
Age

37
Location
Website
XP
Country
I've recently got myself a Vita, since there's not much out for it yet and I never owned a PSP before, I got me some PSP games from the PSN store and am playing those.
One of them is Fate/Extra and it's starting to frustrate me a little, as it involves lots of boring grinding. Now I've seen people over at gamefaqs ask for other people to edit their save files so that certain
cheats
(like 999 skill points, all items, money or even skin changes) would be included in the save files.
Now my first question would be, what does it take to edit a PSP save file? I tried googling a bit and found some kinds of save editors for specific games, but not a general save game editor, so I'm guessing each game's save file does have individual values that one needs to work with or something like that? So, if you can't easily open a save game and change stuff in there, does it mean one would require a PSP with CFW & a cheat database to enable
cheats
in a certain save file and then overwrite it so someone else can use it on their PSP/PS Vita? Are there other ways to edit stuff in the save file? I've got to admit tho, that I'm not really skilled with hex editors, so if it's really complicated and requires a lot of trial & error then it's probably best to not even try explaining it to me, as I do not want anyone waste their time by trying to explain something to me that I'll surely not understand. ;>
I also couldn't even find any of the
cheats
for Fate/Extra, neither via google nor on the cheats.gbatemp forum, so do any even exist? I mean, if someone on gamefaqs adds them to other people's saves they must exist, right? I didn't bother downloading the cheat database, as I wouldn't even know what to do with it anyway, but if someone knows if it also encludes cheats for Fate/Extra, any info would be much appreciated. If there's no other way, I could at least ask my little bro if some of his friends have a hacked PSP I could borrow for a bit so I can add some skill points to my archer, so I won't have to grind as much anymore, I'd need to know if such cheat is available before trying that tho, so like I said, any info on that is appreciated.