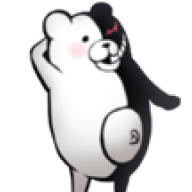 Embrace the darkness within
OP
Member
Joined

Jan 14, 2009
Messages

4,363
Trophies

0
Website
XP
Country
Higher price for 3DS games compare to old DS games!? Better look into your wallet sooner or later..... [/p]
QUOTE said:

Financial documents from an Asian publisher have suggested that

3DS titles could cost three times as much to make as games for previous models.

According to data from Japanese firm Marvelous, developing for the handheld platform could cost between $600,000 (£375k) and $1.8m (£1.1m) depending on content, 1UP reports.

Statistics from Tokyo Game Show organiser CESA reveal that producing a game for the DS in 2009 cost between $53,000 (£33k) and $527,000 (£329k). PSP development stood at between $36,000 (£22k) and $710,000 (£444k), Wii releases up to $1.4m (£875k), and PS3 and Xbox 360 games as much as $3m (£1.8m).

Nintendo CEO Satoru Iwata previously hinted that 3DS release could cost more than standard DS titles, though full pricing details are yet to be announced.

The 3DS arrives in Europe and North America in March.

In addition, here is a complementary news regarding upcoming Harvest Moon 3DS.

QUOTE said:

During a recent investor call, Marvelous Entertainment, the publisher best known for its Harvest Moon games, revealed its budget range for 3DS game development. According to the transcription of the call's Q&A session (as translated by 1UP),

a Marvelous representative said that, "while costs vary based on game content," the company would spend an estimated ¥50 million to ¥150 million ($600K to $1.8M) on the development of a single 3DS game. Currently, Marvelous has two 3DS projects in the works, a Harvest Moon game and a zoo sim called Animal Resort.

Not surprisingly,

Marvelous' 3DS spending money is significantly higher than the ¥4.4 million to ¥43.9 million per title (roughly $50K–525K) Japanese companies spent on developing (regular) DS games last year

, according to data gathered by TGS sponsor and promotional organization CESA. More interestingly, Marvelous' ¥150-million cap for a 3DS game represents a figure more than double the cost of the last year's most expensive Japanese PSP title, which, while unnamed, cost ¥59.2 million to develop by CESA's account. (The cheapest PSP game cost its maker just ¥3 million.)

If Marvelous' budget is indicative of other companies' 3DS game costs -- and, certainly, some of these guys are likely to splurge --

then developing for the platform could prove more expensive than for Wii

, where last year's most expensive Japanese project topped out at ¥116 million. In an era when budget gaming is dominating the handheld market, and following the disastrous combination of costly PSP game development and rampant piracy, the 3DS could be as ill-fated as the 3D technology that requires you to wear glasses.

Well, that, or it'll just "print money" ... in 3D.

Source 1

Source 2

QUOTE

Well, that, or it'll just "print money" ... in 3D.