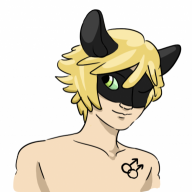 Gay boy
OP
Global Moderator
It seems the 360 scene is in a roll lately.
XeBuild, Dashlaunch, JRunner, XeLL and now Mupen64-360!
Mupen64-360 v0.993 (XeLL's rev number says hi) brings updated video support to the latest Coronas!
Swizzy also added better USB/HDD compatibility.
As usual, this is a XeLL homebrew so you'll need to place the files on a FAT32 USB drive and start it either from Xell, Dashlaunch or XeLLLaunch.
Changelog said:

v0.993 BETA2:
- Fixes mount issues with USB devices (which caused nothing to work) My Bad! //Swizzy

v0.993 BETA: Recompilation with some ZLX and Libxenon fixes
- Supports Corona Video Output
- Better USB Drive/HDD Compatibility
Source:
HB-Connection