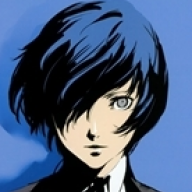 Well-Known Member
OP
Member
Joined

Apr 6, 2015
Messages

654
Trophies

0
Location
XP
Country
Hi all,
um i have a question on the hack of Zelda OOT,
zelda's brithday
not sure if anyone has played this hack before, it's old from 08, but a good one,
too bad that it doesn't seem to hardly work properly, tho
um i can't seem to get this to work properly on andriod emulaoturs for N64 (Mupen FZ/Mupen64 AE or the two retroarch cores).
what are the best/correct settings to get this game to work properly and be playable like the other zelda hacks like missing link, nimpizte adventure, master of time etc?
the game gets stuck on a black screen when you try and go into Kokri Forest area, idk why this happens, but it shouldn't. beacuse of this issue, the rest of the game is unplayable unfort.
not sure if it is and emualtion issue or emulatior or issues with the debug version used for this hack. (it needs the debug oot) insted of the regular ott, so maybe the debug version of oot is issue proned?
if anyone has a fix on this hack for andriod emu's that'd be great cus i can't find a possble fix for this.
thanx