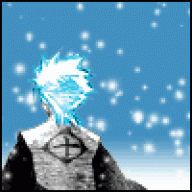 Joined

May 19, 2008
Messages

2,952
Trophies

0
Location
Website
XP
Country
I am thinking of getting one of the consoles since my Wii has no good RPG Games, or the style of the controls aren't that great...

So I am looking for a new console the 360 and PS3. I am mainly, looking into playing RPG games. I was looking into the Tales of games and saw that they have one out for the 360 and they also are making a remake for the PS3. Vesperia is what I am talking about. I am not a hardcore gamer that goes online everyday, more like a moderate gamer that just plays online occasionally and like RPGs xDD. I am open to suggestions on which one is better.

Since the PS3 is quite expensive, I am willing to save up, so right now I am just saving up. I am aware that you must pay for online with the 360 but that just seems to be all that is important to me if I am to use the 360. But the PS3 has free online capabilities so it also seems like a good choice. Quality of the screen isn't very important (like I mean how clear or good it shows up) since I am just looking into good story lines in games.

Switching the hard drive of the 360 isn't a problem, since I have already found a few sites... (DealExtreme is one of them x3) and soft modding it doesn't seem that complicated. I know nothing about modding a PS3 and not even sure if it is possible xD.

But I already found the bundles I am going for if I get a PS3 or 360. Either the 80GB PS3 or the XBOX 360 Elite. Since both are at equivalent prices...