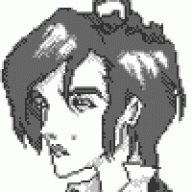 Well-Known Member
OP
Newcomer
Hey all, I'm trying to load Twilight Princess HD via loadiine. I had it working before, and played well into the game.

I then removed the image from my SD card to make room for something else, and now upon copying it back, black screen.

It's the same image as before, I tried unzipping it again just to be sure. Loadiine still boots all my other images just fine. I'm on 5.5.1.

I know there are similar threads to this, with blackscreens and all, but what about a very specific image that HAD been working and now doesn't?