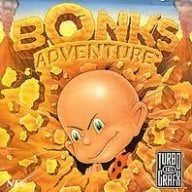 Joined

Oct 28, 2007
Messages

252
Trophies

0
Age

45
Location
XP
Country
Hey guys/girls
Been having quite a problem getting my Wii to recognize Caravan's DL version SSBB. I have the single-layer version as well and it works perfectly, but the DL version isn't recognized by the Wii at all. It spins up and there's a slight click after 10 seconds or so, then spins down with the 'unable to read disc?' error. Now keep in mind this click isn't different than the normal, subtle clicks you can sometimes hear at other times when putting a game in, so it doesn't seem like a physical drive problem..I have a brand new LG burner and have tried two different kinds of media (Memorex, Verbatim), 2 different DL burners (Pioneer DVR-109 and newer LG GSA-H55L), tried both Nero and ImgBurn, as well as the ImgBurn layer-break trick, turned on WiiKey region over-ride, different burn speeds, and looked high and low on the 'net for solutions but haven't found too many people having a problem wr
The thing is that this Wii rarely gets DRE's with backups or original games unless it's from a fingerprint or smudge..So if the laser was the problem, wouldn't I be having more problems with single-layer backups/orignals? A couple originals I have are actually pretty banged up and the laser still reads those fine without any DRE's.. Should I try turning back the WiiKey firmware to 1.9b or something? I'm at a loss as to what to try next..
I know this is just the Japanese version of the game but if my Wii is unable to read DL for some reason I don't want to be stuck playing the ripped USA version when it comes out here since it's preordered. And of course we can't send these modded units in to Ninty if they offer us the same cleaning/adjustment service for disgruntled Japanese ssbb players...can we?

My specs:
USA NTSC Wii 3.1u
WiiKey 1.9g betahotfix, region over-ride turned on (also tried a region frii'd dl disc with over-ride off)
Caravan SSBB on Memorex, Verbatim (tried 1x to 6x) (Pioneer DRV-109 and LG GSA-H55L)
Thank you very much in advance for any suggestions or ideas, they are greatly appreciated. I will favorite this thread and check back. As I said
it's not so much about playing the Jap version as it is about having my Wii reading DL discs properly when the US version arrives.
thanks again!