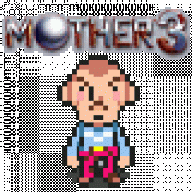 Joined

Oct 13, 2008
Messages

118
Trophies

0
XP
Country
I understand why the quality and quantity of Nintendo's first party titles have declined, its good for business to appeal to these new markets, but this DSiXL is just absurd.

Who else remembers the first time they held their gameboy micro? Having an amazing library of games, on a device smaller than my phone. And, it looked cool to be playing it too, the size of one's hands would enclose the entire device with flesh. It was tiny and sleek, so much so that I carried it around where ever I was. It even went with Nintendo's current idealogy of making all their games so easy a caveman can play them. With two face buttons, a d-pad and shoulders, it was as simple as can be. It was one of the first to offer any sort of customization, in the way of faceplates, and the entire thing was completely scratch proof; if you took a key to the screen, it would only ding up the faceplate, which you could swap with another. As far as size goes, it was about 1/4 that of an open DSL, and you could simply wrap your hands around it, instead of lifting it up with one hand and prodding it with the other. I was upset with the DSi's size, especially since it's 4 times as large, and most of the games' graphics are still represented in 2 dimensions, like the gameboy. Did I mention overpriced? I bought my micro for $89.99, a DSi on amazon is $179.99 :/.

I still do carry my micro around, or at least I did up until a few months ago. I carry my iphone everywhere, and emulate a GBA if I need my portable gaming fix nowadays.

Anyways, thoughts, comments, concerns? There are some great DS games of course, NSMB, some Castlevenia's, Phantom Hourglass, Super Mario 64 DS of course, Metroid Prime Hunters, the amazing Pokemon Heart Gold and Soul Silver, and even some of the casual stuff Nintendo puts out there; Nintendogs, Brain Age. I just wish they'd realize that they're making this portable game console into a netbook. Minus, the netbook's power of course.