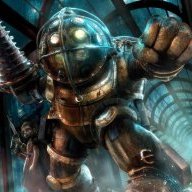 Active Member
OP
Newcomer
Joined

Mar 14, 2009
Messages

40
Trophies

0
XP
Country
Hi,
As the title suggests I tested a bunch of SNES, GBC, GBA VC as well as DS games, and all of them suffer from the same problem, they look so washed out on my N3DS XL compared to the same games running on emulators on my laptop. At first, I thought it was simply due to a combination of the emulators config and the subpar screens of the 3DS compared to the one on my laptop and left it at that. After a while, I wanted to test those same DS and GBA games on my old DS Lite, and lo and behold the colors look much closer to the results I get on my laptop as opposed to the 3DS which looks like someone applied a white filter on it.
I tried doing some googling which came out with a couple of solutions:
- https://gbatemp.net/threads/restoring-original-colors-to-gba-vc.427642/ This thread to supposedly fix the washed out colors for GBA
-Holding select or start to boot the games in pixel perfect mode
-Fiddling with the injectors
Sadly, none of them could replicate the color accuracy that I get on my DS Lite/Emulators compared to the 3DS.
At this point, I gave up trying to play oldies on the 3DS, but I just wanted to try to see if people over here had the same experience as me, and if they could find a workaround.