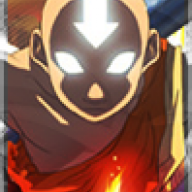 Joined

Jan 15, 2009
Messages

4,344
Trophies

0
Age

27
Location
XP
Country
Thinking about getting a game for the Wii. The ones I am picking are New Super Mario bros or Wii Sports Resorts, or Call of Duty 4 Reflex. I am aiming on these ones.

New Super Mario Bros> Not sure if its a good game. Don't have lots of friends who like Mario, I personally think these kind of games should be on handhelds. But it looks really fun and I love New Super Mario bros for DS. I still play it on my DS. Is there a big difference with this one and the one on DS?

Wii Sports Resorts> This looks like a very good game. I am leaning towards this one mostly. I think its really fun and multiplayer will probably be sweet. But not sure does this get boring? I already got Wii Sports. This needs a Motion plus so I can't play it multiplayer since my other controller which I am going to buy won't have a motion plus. But this game looks sweet

COD Reflex> I played this game a lot on the PS3. Is this as good as the one on the PS3, are the controlls good? Are the graphics good. Is it worth getting?

So which one you think I should get?