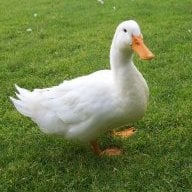 Well-Known Member
OP
Member
Joined

Mar 3, 2020
Messages

204
Trophies

0
Age

21
XP
Country
I was messing with YABDM, and downloading stuff from the system because i had nothing better to do. When i checked the File where all of the downloads are, I saw a wad with the name "00010008-57494948 v1 (ftmd+ftik).wad" As one of the downloads. I thought, ok strange, so then i installed it in dolphin to check it out. It showed the title as WIIH and then immediately booted me back to my wii menu, with one clear difference, My wii was japanese now, at first glance, and was also semi bricked. Ok, weird that i found this on my english wii with dolphin not recognizing it, but ok. But then i realized something was off. And i was right. When i installed a japanese NAND, it looked different on dolphin, and when i installed the same wad onto it, nothing happened. It wasn't korean, because korean looks quite different from it, so what is? And one last thing, when i installed the wad onto a korean wad, it completely destroyed the text of menu, just take a look at it. If you got any answers, please post in comments. Also i will be uploading the pictures of the wii down below.
https://drive.google.com/file/d/1ndNmnxXgIYz0hIfC0MENI4LusKBWKtdi/view?usp=sharing
Here is the japanese clean NAND, after installing the wad it stayed completely the same.
https://drive.google.com/file/d/1x-hw9iP3aaHGH1wNrrXuf6SP8jPesnON/view?usp=sharing
Here is the Korean Wii menu.
https://drive.google.com/file/d/1BFWLr2MAbTxjVFWkMrwg68ZwrT5BJN8S/view?usp=sharing
Here is the settings of the corrupted korean wii menu after installing the wad, yeah those question marks aren't a good sign.
https://drive.google.com/file/d/1so0Q1JELUU2ba64B_zcogpfzJI3fQOQv/view?usp=sharing
https://drive.google.com/file/d/1c8HFLh8-waToOyBPKfGPHh_Bib378JGG/view?usp=sharing
And here is the menu and settings menu of the english wii after the wad was installed, yeah confusing.
If you guys have any questions or any answers please tell me.