Joined

Apr 17, 2008
Messages

4,932
Trophies

0
Age

32
Location
Website
XP
Country
as usual, nothing much to talk about to be honest. this week has been relatively simple.
on monday, we had our cross country training again, this time round, we learn about camouflaging our vehicle (of cos we didnt really do any of those, just slack and listen

) and we experience driving down narrow uneven terrain and how to drive up really really steep slopes.
on tuesday, we joined the recruits who are now privates as well, other than some light training, it was pretty slack

wednesday to saturday though is just pretty boring, everyday we have 200 to 300 mins of driving training followed by our tp(traffic parking) test.
anyway, the reason why i mentioned that it might be last week is because for all of our test, we have up to 10, typically 8 attempts before that's it, we are out of course and it was my 5th attempt at traffic parking on friday, so tomorrow would be my 6th and i have 2 attempts left before that's it.
still, on the bright side, at least i experienced how to drive and how many of us can say that they are unable to drive from week 1 and look at me now, week 7 and i am already driving a 3 tonner and i am pretty decent, at least i on my signals when changing lane for one thing,arghh, that thing still annoys the heck out of me.
still, if i do get out of course (ooc), at least it was due to tp and not something silly like i fail height and lashing, now that's just sad..
anyway, i managed to find a pic of the 3 tonner.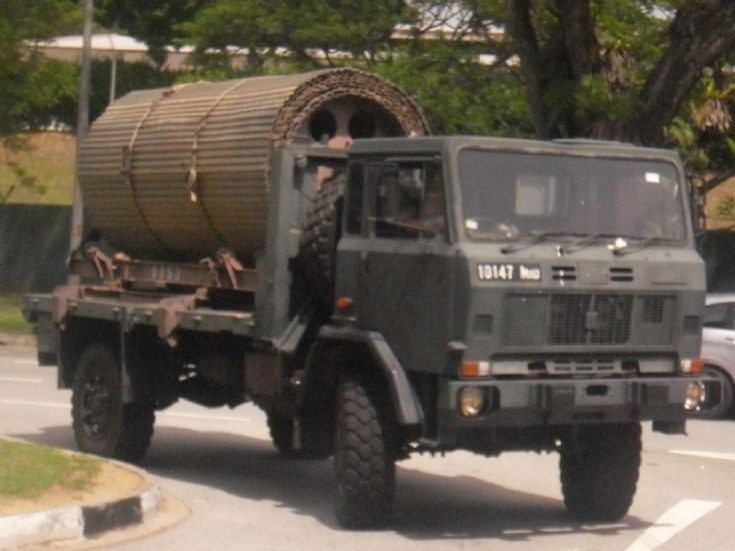 if i do managed to stop fking myself up and managed to pass my tp, then i will update u guys once i am back. if not, i just have to look forward to my new vocation