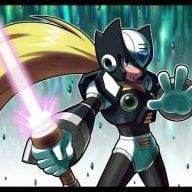 Well-Known Member
OP
Member
Hey there,

Ive got my PS5 a few days ago and i am still downloading my ps4 library onto my external SSD. But i have a little Problem. Usually i use W-Lan for most of my devices. But somehow it does not work on my PS5. I try to give you a picture of my Problem. I Start the PS5. I search for Networks. It finds my Networks. I input my Data and try to connect. I get a Failure message that the Connection is too weak(the console stands about 1,5 meters away from the router). Now i cant even see ANY wireless networks AT ALL. I restart my console. Repeat to read from "I Start the PS5". Its definitley not the Router because EVERY other device works without any problems. I Hooked the PS5 Up to LAN but somehow here i do have a problem with my router. Ive got a Fritz Box. A good one. and i can choose for every LAN Port between Power Mode(1 Gbit) and Green Mode (100 Mbit). Of course i use Power Mode for all my Ports. Still it shows as LAN1 (100mbit), LAN2 (100mbit) and so on. I have a 275mbit Connection so i really would appreciate to use that to the full extend. Ther may be a slight chance that the LAN Problem is because of my cables but i cant test that right about now. The real Problem here is the WLAN on my PS5. Does anyone have any idea how to fix that??

Here is what i tried so far:

Restart Console - no change
Restart Router - no change
Input DNS and MTU Data manually - no change
Use 5GHz option - no change
Go into save mode and Clear Cache, Rebuild database and Update system - no change

I really do not know what else i can do to fix that problem. The strange thing is that in the First few hours the WLAN connection worked. Then suddenly it broke down and now ive got this problem on my hand. I did not realize it at first. It could be that the problem started after the System Update, the first one after Booting up my console for the first time. Or maybe after i attached my external SSD but what could that possibly have to do with that??

If anyone has any ideas i would really appreciate that.