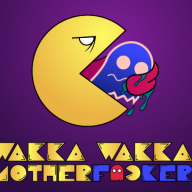 Active Member
OP
Newcomer
Joined

Feb 28, 2012
Messages

28
Trophies

0
XP
Country
hey guys!
Hoping someone can help me out.
I am a total Wii novice so please bare with me
So I brought a old Wii the other day with a external HDD.
After getting it home I discovered the HDD is knackered but the Wii is fine.
It has USB loader GX installed and so I have tried putting some ISO's on a spare drive I had knocking around that I formated and copied the ISO's to using WBMS (think I put that right!?)
So I have 2 problems, The first is I just get a black screen and the wiimote turns off after starting one of the ISO games.
I believe this may be something to do with the video output settings?
Which brings me to my 2nd problem, I cant save any settings if I alter them.
Any help appreciated!
Thanks.