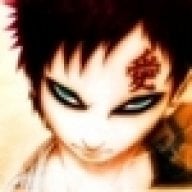 Well-Known Member
OP
Member
Someone should patch these games

Naruto Shippuden - Saikyou Ninja Daikesshuu - Gekitou! Naruto vs. Sasuke:I think its naruto ninja council 5 or 6 in japan not exactly sure but I am sure that this game is really cool. Maybe its even its own game cause the graphics r really different.


Naruto RPG 2: Chidori vs. Rasengan: This looks like the game in between path of the ninja 1 and 2. Although this should only be translated if someone is planning to translate the whole story which I doubt is happening.

Naruto Shippuden: Dairansen! Kage Bunsen Emaki: I honestly don't know much about this game but it looks pretty cool its not a fighter or turned based its just an all out free for all thats in need of patch lol.

Someone really should translate the first and third one the second one really isn't necessary.