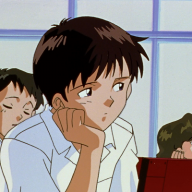 Joined

Jan 3, 2016
Messages

414
Trophies

0
Location
XP
Country
As you may already know, there's an app called NUSPacker, which will allow you to take your Loadiine decrypted games into WUPInstallable USB files. While it's awesome, it's not exactly user-friendly, so here's a tutorial for some who may not understand:
1. Download the app, make sure you have Java installed:
https://bitbucket.org/timogus/nuspacker/downloads/NUSPacker.jar
2.Make a bat file in the same folder as the app, name it Encrypt.bat (or anything really)
3.Edit the bat file (Right-click>Edit)and type:
"java -jar NUSPacker.jar -in "The/Path/to/your/decryptedgame" -out "Where/you/want/the/encryptedfiles" -encryptKeyWith Wii U Common Key"
The first and last quotes do not count. One more thing, if you don't want to copy your path, just go to the decrypted game's folder, Shift>Right-click in blank space>Copy as path, then put it in. Same with the Decrypted Directory.
Here's an example .bat file, just change "C:/wiiu/games/Xenoblade Chronicles X [AX5E01]" and "C:/Users/esteb/Downloads/Games/Wii U/out" with your own directory (Oh, and add the common key, I don't think I can do that
, just look up "Wii U Common Key Pastebin"):
http://www65.zippyshare.com/v/udXZYHdc/file.html
Reminder: You need Signature Patches (Be it Mocha, Haxchi,CHBC or Signature Patcher) to be able to WUPInstall anything you do with this (Also, "WUPInstall" is now a patented verb)

Feel free to complain or ask for help!