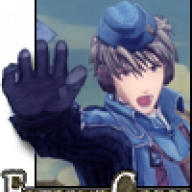 Well-Known Member
OP
Member
Joined

Nov 25, 2005
Messages

937
Trophies

0
Age

29
Location
Website
XP
Country
Like the topic title says, I've blocked off the events that happened to me today from my mind, to act normal for the rest of the day, but it's coming back to haunt me again. I think I'm unusually calm for what happened to me so far, most of my friends expected me to be in hospital.

Please excuse me if this doesn't make sense, I don't make sense to myself yet so far.

What happened at the beginning of the day was when I was going back home from school with a friend of mine. (about 11 AM, we leave early today) Two young-looking business men, suit and briefcase and all, were crossing a crossroad, and then the bad things happened. A drunk driver didnt notice them until too late, he bumped into them, they didn't die or anything, but they were knocked unconscious. Then a 14-year old kid driving the wrong way of the road going way too fast doesn't notice anything until he drives ON those people and crashes into the first car.
And to top it off, an elderly woman crashes from the third side into both of them. Blood splatter and guts are all over the place, including me and my friend, who were dangerously close to the accident.

My friend started screaming immediately, I was still in utter surprise of what just happened in front of me. I started screaming like a wussy a bit after my friend did. She was on the ground, crying. I was frozen in my place.

The sad thing about all of this is wasn't the worst part of my day.


Later on, about 4 PM, the rest of my family (my mom and sisters and brother) were going out to see some friends, I was still too shocked and tired to go, so I stayed home to sleep. After about an hour, I hear the dour of my house downstairs opening. At first I thought it was an illusion or something. The bedrooms in my house in the upper floor have this very small window from which you can look at the main hall downstairs. So I take a peek, and then I start crying silently. It was a man with a large build, with a huge knife which I can only assume was trying to rob the house. He probably thought no one was home when he saw my family leaving.

At first, I race to my bed again so that he will think I'm asleep if he ever enters this room, but then I notice that won't work with the way I'm furiously shaking. Words cannot express the amount of fear I felt at that moment. I tried to think of any solution, how to escape, anything. But then, I got only one idea. He was still checking the rooms downstairs, so I tiptoed to the kitchen beside my room, got 4 of the biggest knives I could get, and a chair. When he has coming upstairs, he stopped midway and noticed somebody was hiding behind the wall.

I panicked when he did notice me, so I stood in front of the stairs above him, there was some distance between us, and threw the chair as strong as I could at him, and then I followed with the knives I had. He fell the whole stairs to the bottom, I stood behind the wall again, taking a peek to see if he's still moving. He wasn't, I ran to my room. locked the door, tried to remember what was the number for the police ( it took me 30 minutes), I had to shout to the cops like 5 times, they couldn't hear me from the way I was crying then. I stayed in my room till I heard the door break, I took a look and saw a few cops enter.

They confirmed he wasn't dead, called for an ambulance to take me and him, as they saw I couldn't really talk in my situation.



I have never in my life had such a scary traumatizing experience, and this is the first time I could tell the whole story, by typing it. Whenever I try saying it, I always start crying and I break down.

And sorry about this, I just feel better when I can write or talk about something like this, it calms me down a bit.